Advertising is one of the best ways of promoting business and products. Responsive display ads are automatically created by Google using the assets you provide. If your primary goal is performance, you should take advantage of Responsive Display Ads. Greater visibility in relevant searches helps to get better chances of a higher conversion rate.
Top 5 Benefits of Using Responsive Display Ads
Saves time
Increase efficiency
Quick and efficient
Increases the impact of the message
Tools can be adjusted easily
Learn more about Google Display Ads in detail.
Learn more about the Characteristics of Responsive Display Ads.
What is Google Display Ads?
A responsive display ad automatically adjusts in size, appearance, and format to fit the allocated spaces on google's display network.
Basic steps to create a responsive display ad-
Login to your google ads account.

Create a new campaign.

Create website traffic and select display.

Enter your business details.
With these simple steps, you can easily log in and create an account on your automatic display ads, and you are good to go.
Responsive Display Ads combine responsive advertisements from the past, dynamic remarketing ads from the future, and intelligent display ads into a single ad format. Your assets serve as the foundation for your advertisements.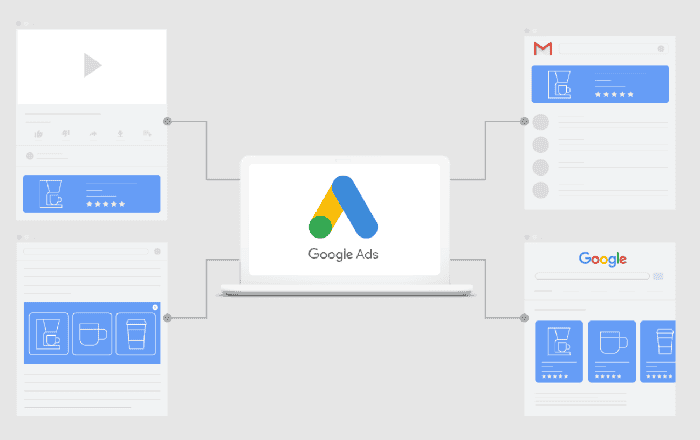 Responsive display advertisements use these elements. They employ machine learning to produce adverts that reach your customers. ML pairs the correct message with the right user by running billions of innovative A/B tests using your prior performance data.
Website: Google Display Ads
See Also: What is Media Buying? A Guide to Media Planning & Purchase
Benefits of using Responsive Display Ads
Now coming to the benefits of google responsive display ads.
In simpler words, Google's responsive display ads allow your ads to get massive exposure.
Saves Time
As discussed above, google responsive display ads do not require a lot of designing or formatting; instead, one can set it up by themselves without relying on a designer.
This delivers a massive advantage to marketers.
Increased Efficiency
RDAs have been shown to perform better than a standard display ad in several cases. Although this does not always occur, the chances of better performance are substantially higher when employing responsive display advertisements.
They may be utilized as a dynamic remarketing campaign by connecting themselves to your feed. RDAs appear in both dynamic and static forms when you add a feed to your campaign, according to Google's support website.
Quick and Efficient
Running a standard batch of display advertising online might take a long time. This is because you have to alter picture sizes and other essential modifications to size and arrange the ad appropriately in the available area.
However, RDAs are automated in this sense as they automatically modify their assets to fit the available space and area.
It simplifies, accelerates, manages, and streamlines the digital marketing process.
Increases The Impact of The Message
You must carefully curate a small number of advertisements with specific designs to match various areas, just like you must with traditional display advertising. Still, with RDAs, you can develop highly flexible ads, allowing you to reach a broader audience. 
Google's machine learning models automatically identify more effective headlines, enhancing the brand message's efficacy. To get the best results, keep RDAs distinct from other image-based advertising. This will prevent an unanticipated increase in your marketing budget.
Tools That Can Be Adjusted Easily
You may automatically alter the size of your words and graphic components in responsive display advertising. This way, they format and fit correctly in the available ad space.
Such adaptable tools make editing and formatting for the business more manageable and more accessible.
As a result, the RDAs might show as a text ad within a mobile app and a banner ad on a website.
FAQs
What is a responsive display?
Advertisements that are automatically generated by Google utilising materials you supply are known as responsive display ads. To suit available ad slots on the Google Display Network, Google automatically modifies the size, style, and format of your content.
How do you target responsive display ads?
Log into your Google Ads account. Click 'All Campaigns' on the navigation menu. Select 'Display Campaigns' and select the campaign you want to make responsive. Click on 'Ads & Extensions,' then select 'Ads. ... Click on the '+' button. Select Responsive display ad.
Can responsive display ads have text?
Enter Responsive Ads. Advertisers may use these ad units to cover every available spot on the Google Display Network. The Native, Text, and Banner ad spots are included in this.
Conclusion
Therefore, you need to know that if your business wants your advertisement to look and feel a certain way you want, responsive display ads may not be the best option.
However, if you want a quick solution that not only allows you to customize your ads, but allows you to create great display ads, responsive display ads could be the best solution.