"content marketing" and "digital marketing" are often used when discussing buying or selling a product. Many individuals frequently ask what the difference is because they sound similar. In this article, we'll discuss the differences between content marketing vs. digital marketing.
This article will focus on the critical distinction between content marketing and digital marketing, including their advantages and disadvantages. Before we know the difference between Content Marketing Vs. Digital Marketing, let us also know about them.
By understanding the difference between content marketing and digital marketing, you'll gain a deeper insight into how each marketing contributes to online marketing, so keep reading.
See Also: 8 Best Laptops for Digital Marketing in 2023
What Is Content Marketing?
The most advanced forms of advertising are increasingly using content marketing. The attention of the target audience is the main objective of content marketing. Content marketers need competent content writers to post pertinent blogs and articles to raise their visibility or boost revenues. 
Content marketers' essential role in influencing the target market to purchase their goods. Increasing your visibility among rivals is challenging and calls for competent article writers. Content marketers should be qualified to create engaging and entertaining blogs for the target audience.
They also employ other marketing techniques, such as sharing Content via podcasts and videos, to draw attention to their brand among their target demographic.
See Also: What is Marketing Management? The objective of Marketing Management
Advantages Of Content Marketing 
Here are the advantages of content marketing:
Cost-Effective
Content marketing, a more cost-effective way of increasing sales than traditional marketing, usually attracts people's attention. Furthermore, it requires much less investment and has a broader reach than traditional marketing.
Generate Traffic 
Several popular brands, online streaming platforms, and companies use blogs, emails, and newsletters as tools to increase traffic to their website.
Boost Visibility
The brand's exposure can be improved by producing high-quality Content for content marketing. To enhance visibility and keep clients on a website, for instance, creating compelling Content for your blog or website is crucial.
Brand Awareness
By publishing quality content, you will increase brand awareness and sales based on the attention your audience is drawn to. You can do this by using effective presentation techniques that capture their attention. This will help ensure that they take notice of your product and ultimately purchase a product or your services.
The Disadvantage Of Content Marketing 
Here are the disadvantages of content marketing:
Time-Consuming Process
To create high-quality Content, you must first analyze, identify, and understand your target audience, including what they like and dislike. You need to do proper research or study it. There is no guarantee that it will work out efficiently for them; it takes time for the audience to notice. If you are new to the business, your costs will be much higher than those who already do business.
But depending on the quality, it differs.
Exhausting And Stressful 
A content marketer can only sometimes develop new and innovative ways to promote a product. Content marketers also need more ideas; they are also humans, so they might not get inspiration or lose their spark as the day goes on, which is stressful for many of them. To overcome this, always experiment with new strategies or change the writing style.
High-Quality Content Requires Experts
.
As previously stated, producing high-quality Content is complex, and hiring an expert in the field is a costly way to get started. 
What Is Digital Marketing?
Digital marketing, or "online marketing," uses all digital devices for advertising, including desktops, tablets, and mobile devices. They advertise on various online platforms or channels like social media marketing, mobile marketing, pay-per-click, Email marketing, affiliate marketing, etc.,
 Unlike traditional marketing, which requires money to create brand awareness, digital marketing is affordable to capture an audience's attention. Digital marketing is the best way to make a firm brand presence known.
SEO (Digital Marketing)
Writing for SEO is an essential component of content creation. To rank top on search engines like Google, the primary goal of SEO is to use the appropriate number of keywords.
Because most users click on the material that shows first on a page, it enhances site traffic.
See Also: What is the Difference Between On-page and Off-page SEO
Advantages Of Digital Marketing
If you own a small business and want global recognition or attention, digital marketing is the best way because everyone uses phones daily. It is the best strategy and has the highest opportunities for small businesses to improve their brand value.
Worldwide Reach
Digital marketing allows companies to advertise globally, compared to traditional marketing, which focuses on the local market. Regardless of the size of your business, the expanding number of global users will give your brand a low-cost global presence.
Cost-Effective
The best and most effective way to promote your brand or increase sales in digital marketing is through mobile marketing—social media, mobile emails—because they are low-cost. It's a great way to increase sales using these channels correctly.
Increase Conversion Rates
Unlike other marketing strategies, digital marketing enhances a solid online presence, which is essential nowadays for marketers to attract potential customers, generate leads, and increase conversion goals.
The Disadvantage Of Digital Marketing 
Here are the disadvantages of digital marketing:
Time-Consuming
Like content marketing, you should be competent enough in this field as several competitors need effects to connect with their audiences.
Privacy Issues
Unauthorized downloads and hackers risk violating the privacy of the person or target audience.
Difference Between Content Marketing VS Digital Marketing
The primary distinction between content marketing vs digital marketing is that content marketing relies on relevant or engaging Content for brand promotion.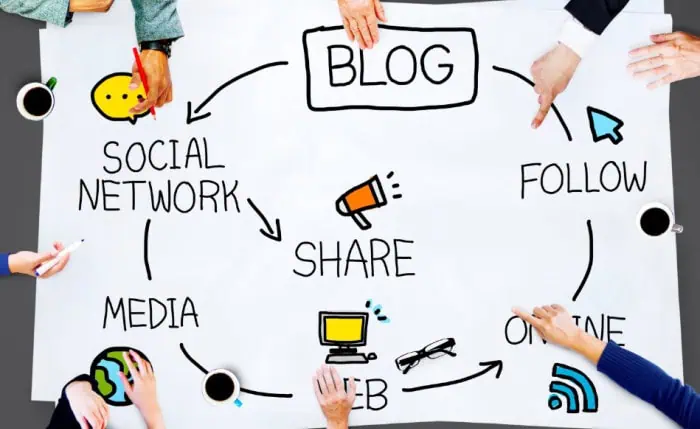 In contrast, digital marketing is an online strategy focusing on increasing product sales through promotion via online media. 
FAQs 
Which is better, content writing or digital marketing?
Content writing mainly focuses on getting audience engagement and visibility, but digital marketing focuses on increasing the sales
Is Content Marketing a digital marketing tool?
Content marketing is part of digital marketing; content marketing focuses on creating relevant Content to get audience attention, while digital marketing focuses on generating leads and increasing sales.
Does Coca cola use content marketing?
Yes, coca cola use content marketing as one of its main marketing strategies.
Who is considered to be a content marketer?
A content marketer can create high-quality interactive Content and use various media, including podcasts and newsletters.
What are the four pillars of content marketing?
Content marketing aims at producing organic, credible, relevant, and engaging Content for the search engine to rank it higher or at the top.
Conclusion 
To summarize, both fields necessitate creativity, patience enough to trust the process, staying current with new trends, and practicing working on it. To become an expert in this marketing field, you need to keep working on your skills and never hesitate to learn something new and execute it at the right time.
Thus, these were the differences between Content Marketing Vs Digital Marketing.
See Also: Digital Marketing Agencies in Pittsburgh [Top Picks]